| | |
| --- | --- |
| | |

Soft HostCall-Quality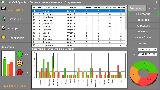 HostCall-Quality software.
Distributed free of charge .
The "HostCall-Quality" program displays on the screen in real time the personnel ratings that customers put at the end of service by clicking on the corresponding icon of the MP-411Q3 button.
---

MP-821W3 Radio receiver
MP-821W3 radio receiver
The MP-821W3 radio receiver transmits signals from the MP-411Q3 radio button to a computer with "HostCall-Quality" SOFTWARE installed .
---

MP-411Q3 Quality assessment button
MP-411Q3 quality assessment button
Radio button for service quality assessment with corresponding icons.
---

MP-251W3 Interface Converter
MP-251W3 interface Converter
The MP-251W3 interface Converter (RS-485/USB) is used to connect the MP-821W3 radio receiver to a computer.
---

Power supply
Power supply
The power supply unit provides a stable low- voltage power supply of 12V, current 2.0 A.
---

GC-0012U3 Adapter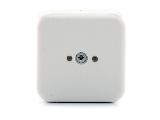 GC-0001U3 adapter
The adapter- protection unit GC-0012U3 is designed to protect the power supply from over- current.
---